THE MIDWEST'S NEWEST, BIGGEST BODYBUILDING EVENT IN NPC and IFBB PRO® HISTORY!
---
THE 2024


NPC and IFBB PRO®
INDY SUPERSHOW

The Palladium
Carmel, Indiana

New Date!
JUNE 29, 2024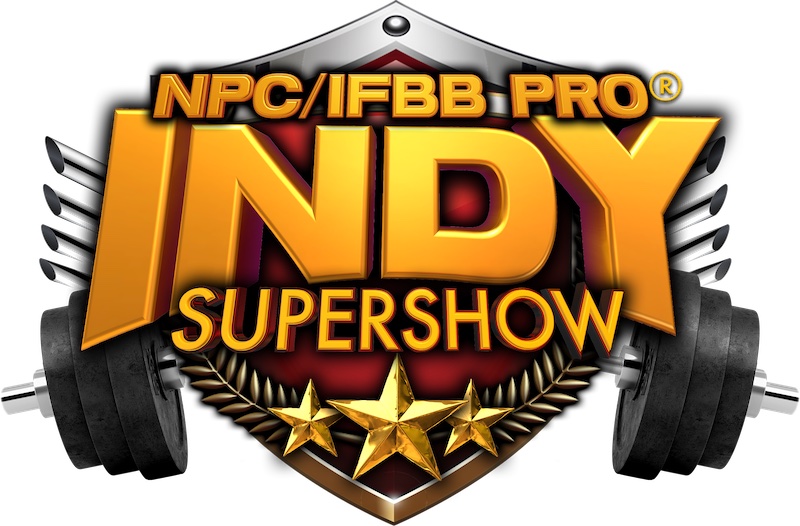 From Gary Udit and Sterling Promotions, the promoters of the NPC PREMIER MUSCLE CHAMPIONSHIPS and NPC INDIANA STATE! Scroll down for info
---
The NPC/IFBB Pro®
INDY SUPERSHOW!

This will be the midwest's best event of Summer 2024, with an incredible venue, top-notch production, a super comfortable format and the top promoters and judges!
Two separate events, an amateur contest open to all NPC athletes as well as a PRO event for IFBB PRO LEAGUE competitors!
Event registration will open this Fall. Please follow us on Instagram for event news and alerts!
EVENT UPDATES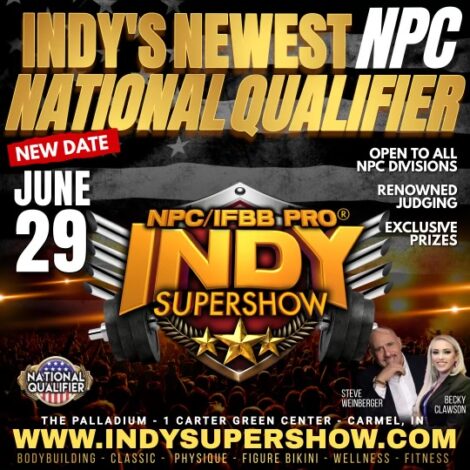 ---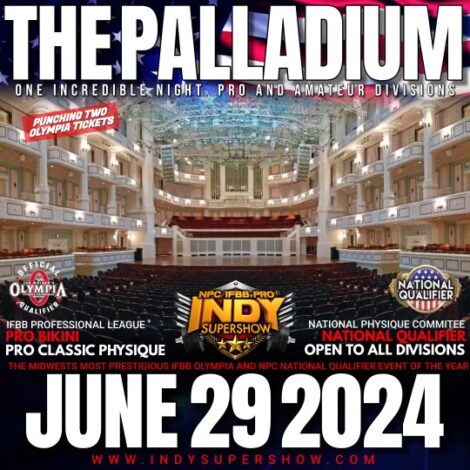 ---
FOLLOW ON INSTAGRAM
ifbb_npc_indianabodybuilding
---
POSING SEMINAR
June 1, 2024
---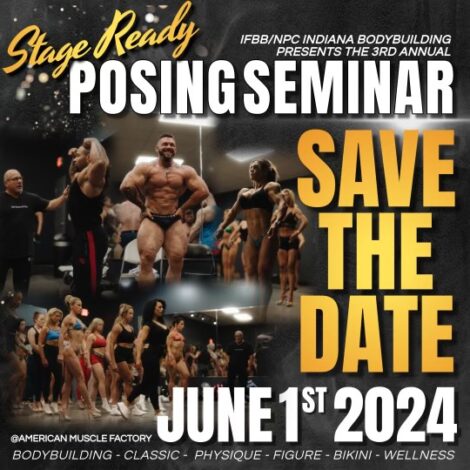 HOTEL ROOMS
Choose your preference from links below. Rooms will be available until they sell out or about one month before event, whichever occurs first
HOST HOTEL
RENAISSANCE
Indianapolis North Hotel
click here
Book your room by June 7, 2024
This will also be the site for tanning, hair/makeup and event check-in
---
OTHER HOTELS
HOTEL CARMICHAEL
Hotel Carmichael, Autograph Collection
Directly next door to event venue, the Palladium
Book your room by May 24, 2024
---
FAIRFIELD INN AND SUITES
Fairfield Inn & Suites Indianapolis Carmel
Book your room by May 30, 2024
---
RESIDENCE INN and SPRINGHILL
Residence Inn Indianapolis Carmel & SpringHill Suites Indianapolis Carmel
Book your room by May 31, 2024
---
HAVE QUESTIONS?
CONTACT US
Gary Udit
text 412-377-1438

Jamie Sterling
sterlingsfit@gmail.com
---