Know your NPC
Each weekend that I attend an NPC event I realize that many people do not understand how the National Physique Committee works from the ground up. Many competitors are new to the organization especially with the addition of the Men's Physique Division, Women's Physique Division and Bikini Division. Hopefully this will help to make it clear how the NPC is built and why it is structured the way that it is.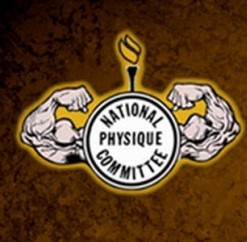 Before the NPC
To begin you must know that every amateur sport was once under the umbrella of the AAU, the Amateur Athletic Union. Each sport had a Committee. There was the Swimming Committee, the Track and Field Committee and so on for every sport. Jim Manion was the president of the Physique Committee that oversaw the sport of Bodybuilding in the USA. The downside was that the AAU did not do anything to popularize or provide exposure for the sport of Bodybuilding.
Birth of the NPC
Jim Manion separated from the AAU and founded the National Physique Committee of the USA and the NPC was born. Jim's relationship with Ben and Joe Weider made it possible to create a bond where the NPC was the only avenue for a US competitor to turn pro and compete in the professional division of the International Federation of Body Building, the IFBB Professional League.
Structure of the NPC
Every strong organization is designed to have layers of responsibility.
President – Jim Manion
Vice Presidents – Highly respected officials of the NPC make up the Board of Trustees. They oversee any changes that may be necessary.
Zone Chairman – This person oversees a number of Districts that create their Zone. For example our Mid-Atlantic Zone is made up of the Districts of Delaware, Washington DC, Kentucky, Maryland, Ohio, Pennsylvania, Virginia and West Virginia.
District Chairman – There is a Chairman who oversees each District. The responsibilities are to set contest schedules, set judging panels, train new judges, constantly look for ways to improve the quality of the productions and promote the NPC. The District Chairman reports to the Zone Chairman.
Questions?
Contact your District Chairman with any questions related to the NPC.
The Mid Atlantic Zone Contest Schedule is listed HERE
The Official website of the NPC is npcnewsonline.com
Mid-Atlantic Zone Supervisor:
Gary Udit
gudit@comcast.net www.garyudit.com
412-377-1438
District Chairmen
Ohio and West Virginia:
Rick Bayardi
rickbayardi@comcast.net www.rickbayardi.net
Delaware:
Todd Howe
tahowe269@yahoo.com
215-680-2894
DC, Kentucky, Maryland, Pennsylvania, Virginia and West Virginia:
Gary Udit
gudit@comcast.net www.garyudit.com
412-377-1438