Get the
FREE GARY UDIT EVENTS APP for your phone or tablet
Includes essential event info for all NPC Mid Atlantic Events, plus NPC NORTH AMERICAN and MASTERS NATIONALS!  100% FREE!
SPECIAL APP SECTION for COMPETITORS IN 2019 NPC TEEN COLLEGIATE AND MASTERS NATIONALS!
We are now offering A SPECIAL SECTION OF THE free "Gary Udit Events" APP devoted ENTIRELY to the 2019 Teen Collegiate and Masters Nationals! GET THE APP NOW using the links below and GET EVERYTHING YOU WILL NEED TO KNOW FOR THE NPC TEEN COLLEGIATE MASTERS EVENT!
Download the app from the app store or play store now, using the links below!
---
To be notified about event news, please text the phrase "garyudit" with NO SPACES to the number 41411…and we will send you a text when the signup instructions are posted!
HOW TO GET THE APP:
---
app is 100% free! no charges!
---
app is 100% free! no charges!
---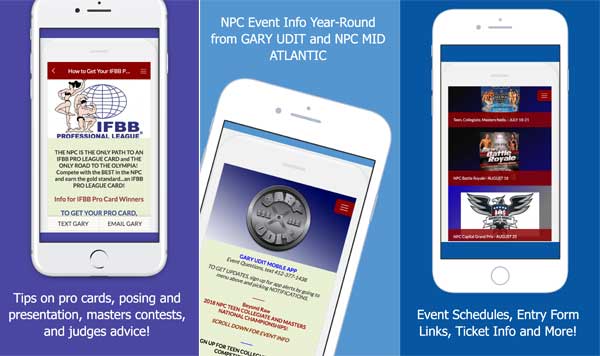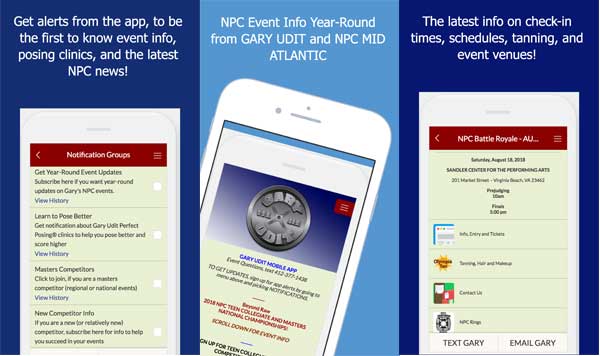 IMPORTANT EVENT INFO.
PHOTO SHARING.
MEET OTHER COMPETITORS.
TEXT ALERT SIGNUP.
and much more!
---
Android Phones or Tablets – Click Here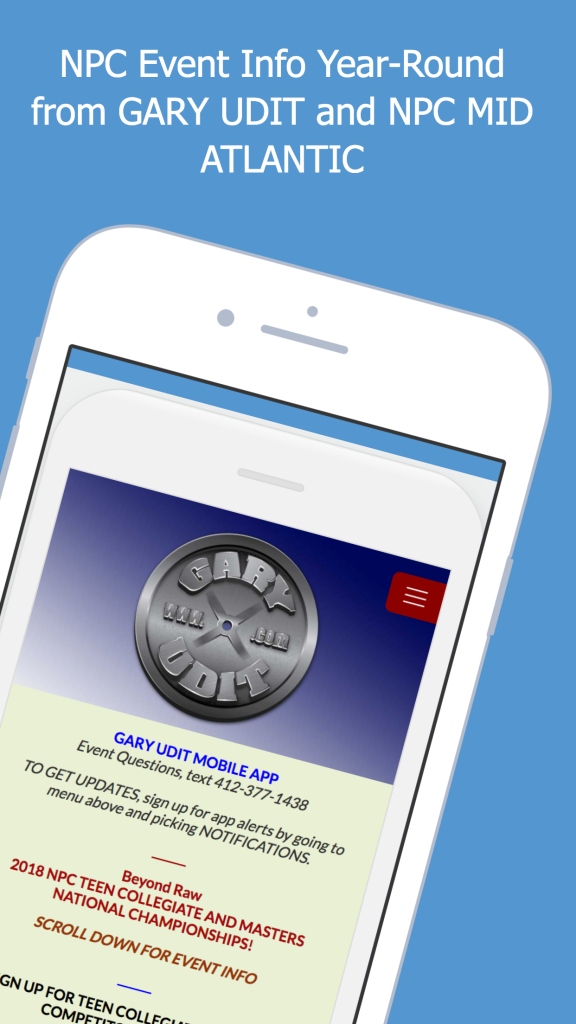 ---
or search on GARY UDIT EVENTS in the App store or Play Store
QUESTIONS:
800-929-3539 or webmaster@garyudit.com