2017
American Muscle Supply
RIVER CITY
Perfect Posing Seminar
Hosted by Gary Udit and IFBB Pro Andrea Beam
Instructors will include IFBB pros from the Richmond area!
Date:
Sunday April 23


RICHMOND, VA

MORE INFORMATION BELOW

Venue:
11:11 BODYSCULPTING GYM
3716 Williamsburg Road
Henrico, VA 23231
804-716-3091
www.1111bodysculpting.com
Special thanks to Curtis Bryant and Pam Mitter!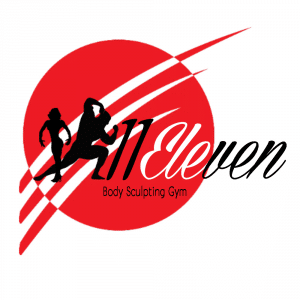 ---
This event is perfectly timed as it is just 1 week before the NPC MAX MUSCLE, 2 weeks before Jim Manion's NPC PITTSBURGH and 3 weeks prior to the NPC NATURAL CAPITAL CLASSIC.
Join Gary Udit
(NPC / IFBB Head Judge and creator of the Perfect Posing DVDs)
IFBB Pro and NPC Judge Andrea Beam
IFBB Pro Curtis Bryant
….and a host of other IFBB Pros from the Richmond area!
The posing sessions are designed to teach every nuance and detail of how to improve your presentation in every competitive Division:
---
Bodybuilding (male & female)
Men's Classic Physique
Women's and Men's Physique
Figure
Fitness
Bikini
These clinics have proven to help every competitor from the True Novice to the seasoned Pro!
We will work with you to find the best stances for YOUR BODY!
---
Sunday, April 23, 2017
11:00am to 7:30pm
---
Schedule
11:00 am – 12:00 pm: 
Women's Physique
12:00 pm – 1:45 pm:
Figure / Fitness
(will overlap with Bikini for discussion on everything from shoes to hair and make up)
1:15 pm – 4:00 pm:
Bikini
4:00 pm – 5:15pm: 
Men's Physique
5:15 pm – 6:30pm: 
Classic Physique
6:30 pm – 7:30 pm: 
Bodybuilding
---
WHAT TO WEAR
Women Bodybuilders, Figure, Fitness, Bikini, Women Physique:
Be comfortable! – Posing suits or shorts and a tank top ,  Figure, Fitness and Bikini – Bring your heels!
Male bodybuilders:
Wear posing trunks or compression shorts.
Men's Classic Physique:
Wear compression shorts.
Men's Physique competitors:
Wear board shorts.
---
REGISTRATION FEE: $85
plus 4% processing fee
TO ENTER ONLINE
TO ENTER IN PERSON, PAYMENTS AFTER APRIL 22 3pm Eastern
CAN BE MADE AT THE DOOR, CASH ONLY
Coaches & Personal Trainers are welcome with registration fee!